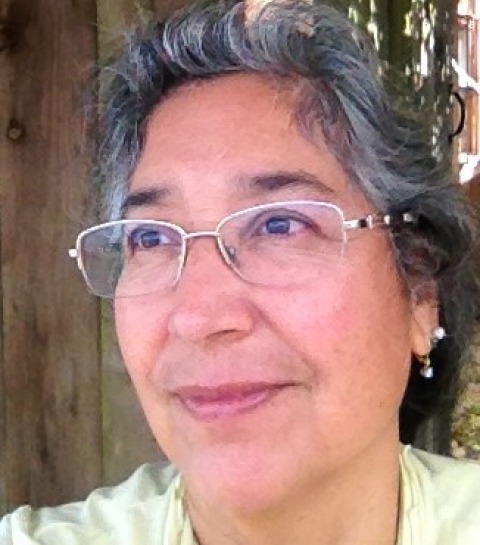 Instructor Bio
Rosario Villasana, Department Chair
My name is Maria del Rosario Villasana and I use my middle name.  For the past 34 years I have worked in various capacities at CCSF.  As a director of a state preschool program at Bernal Heights for 17 years followed by coordinating the child development lab school at Mission Campus for 9 years I learned the value of connecting with students who are also parents.  Early childhood is a critical stage of development setting the basis for future learning, health and qualify of life.  During this period critical human foundations are formed and nourished.  Working with practicum students and lab aides provides an opportunity to support teachers in training; by participating in the classroom students gain important hands on experience to better prepare them for the workforce.
I have presented at the most respected professional conferences, notably NAEYC (National Association for the Education of Young Children), the World Forum and the AERA (American Educational Research Association) as well as universities and colleges.  I enjoying traveling and have taught and presented in Greece, Mexico, Russia and China.  Formal studies include:  
SF State University- MA in Early Childhood Education
New College of California- BA in Human Development
City College of San Francisco - AA in Early Childhood Education
I have trained and am a consultant for the Program for Infant/Toddler Care, LifeWays (based on Rudolf Steiner pedagogy) and Isadora Duncan classical modern dance.  
I am passionate about teaching and am focused on Sensory Integration and Brain Development, the Impact of Media on the Young Child, Environments for Children, Dance and Movement Education. I have developed training materials and resources for Spanish speaking students and am a board member of LifeWays NorthAmerica.  
My personal interests are dancing, traveling, hiking, reading and listening to good music. I truly value meeting and working with students and strive to create a classroom experience that is nourishing, transformative, creative and uplifting. Professional development can be intellectually vigorous and foster a love of life-long learning, come join our CDEV classes for rewarding careers!