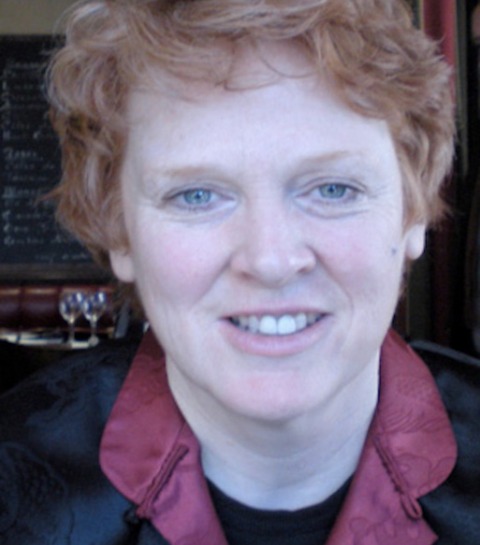 Instructor Bio
Moira Sullivan is a lecturer and experimental filmmaker based in San Francisco and Stockholm. Since 2013 she has taught Cinema Studies in the Cinema Department at  City College of San Francisco and "Women in Film" in the Women and Gender Studies Department.  She has a PhD in Cinema Studies from Stockholm University and did graduate studies in film production and cinema studies at San Francisco State University Cinema Department. She studied with feminist film theorist, Claire Johnston, author of "Women's Cinema as Counter Cinema" and member of the "London Women's Film Group" with Laura Mulvey ("the Gaze") whose work revolutionized cinema studies. In her courses she applies critical studies of women and film to new and classic work such as Ovarian Psycos, Julie Dash's Daughters of the Dust and Jennifer Kent's The Babadook.  Moira has taught feminist courses in filmmaking in Sweden and organized a screening forum in Stockholm with invited guests such as Barbara Hammer. In her film courses, she concentrates on the life cycle of film from inception to reception through discussions and screenings of Asian film, films by Queer Women of Color, ethnographic film, and independent and international film. 
Moira has taught Cinema Studies at national universities in Sweden, and Tufts and Emerson College in Boston. She has also been invited to guest lecture at universities and art schools such as California Academy of Arts in San Francisco, Academy of Media Arts in Cologne, University of Arts, Crafts and Design in Stockholm, University of Basel 's Department of Media Arts in Switzerland, and the Busan International Short Film Festival in South Korea.  
Moira is one of the world's experts on the work of the avantgarde and ethnographic filmmaker Maya Deren (1917-1961) and did primary source research at the Howard Gotlieb Archival Research Center at Boston University, and at Anthology Film Archives in New York.  Sullivan's doctoral dissertation An Anagram of the Ideas of Filmmaker Maya Deren (1997) is about the films and theories of Maya Deren, with new research on Deren's ethnographic scholarship and filmmaking in Haiti. Excerpts were published in "Maya Deren's Ethnographic Representation of Ritual and Myth in Haiti", in Bill Nichols, ed. Maya Deren and the American Avant-Garde, University of California Press, 2001. Recent Deren publication includes "Cross-fertilization of the ethnographic work of Maya Deren, Margaret Mead and Gregory Bateson", Décadrages, Switzerland, autumn 2019; and El Universo Dereniano: Textos fundamentales de la cineasta Maya Deren,  (The Deren Universe, Fundamental texts of the cinéaste Maya Deren) 2nd edition, Spain, translated by Carolina Martinez with foreword by Moira Sullivan, 2020.  In the Maya Deren Collection, Kino Lorber,  Blu-ray edition, 2020 Moira has done special feature commentaries and the brochure. 
Moira is a professional film critic and attends film festivals in San Francisco, Edinburgh, Cannes, Venice, the Udine Far East Film Festival, and Créteil International Women's Film Festival. She meets directors and actors who discuss their latest work such as Julia Ducournau (Cannes Palme d'Or "Titane"), Leos Carax ("Annette") and Tilda Swinton ("The Human Voice", "The French Dispatch"). In 2012 she served on the Queer Palm Jury at the 65th Cannes Film Festival.  She is a member of FIPRESCI (International Federation of Film Critics), GALECA (Society of LGBTQ Entertainment Critics), and AWFJ (Alliance of Women Film Journalists). Her film criticism is published in the feminist film site agnesfilms.com named for Agnès Varda, and the largest portal of global film festivals in Filmfestivals.com. She does weekly broadcasts on the FM radio program Movie Magazine International in San Francisco and syndicated in the US and Canada.