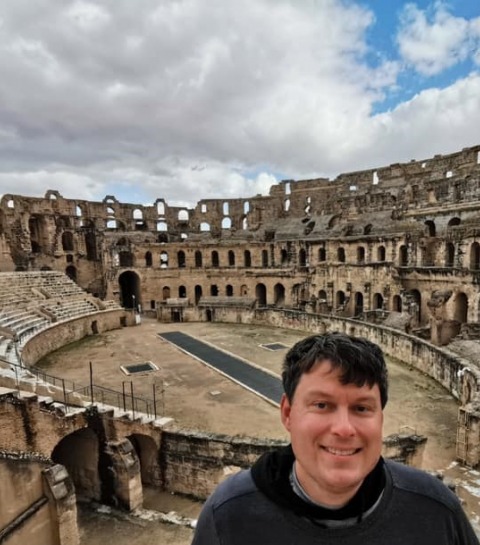 Instructor Bio
Biography
I have been teaching at CCSF since 2010. During that time, I have taught several different courses, though I have spent some time focusing on the algebra sequence. One of my favorite things about teaching is having students - who previously felt shaky or nervous about math - start to feel confident about their math skills for the first time. I often have students who contact me in subsequent semesters and tell me that they still use some of the skills they learned in the math class they took with me.
A few years ago, I helped design MATH 90S - Support for Precalculus Algebra, which allowed us to offer a new pathway for students to begin transfer-level mathematics from their first semester at CCSF. I have been the MATH 90S coordinator for the past couple of years, working with the other instructors and the Math Lab TAs to make sure we are supporting our students as best as we can.
During the 2019-2020 academic year, I worked on a sabbatical project called Math Around the World, where I combined my love of math with my love of travel and documented interesting occurrences and applications of mathematics that I came across throughout my trip. I am hoping to continue adding to this in the future, as I love visiting new places, learning about new cultures, and blending my professional and personal interests.
Since the pandemic started, I helped to design and build the Online Math Lab in Canvas. I've led a team of math faculty members in designing Guided Learning Activities, which are curated experiences for students that can be accessed 24/7. 
Outside of my work, I enjoy travel, circus, theater, improv, SCUBA diving, escape rooms, and other experiences.
Education
B.Sc. in Mathematics, New York University, 2006
M.A. in Mathematics, Brown University, 2008
M.Ed. in Instructional Design and Technology, American College of Education, 2021