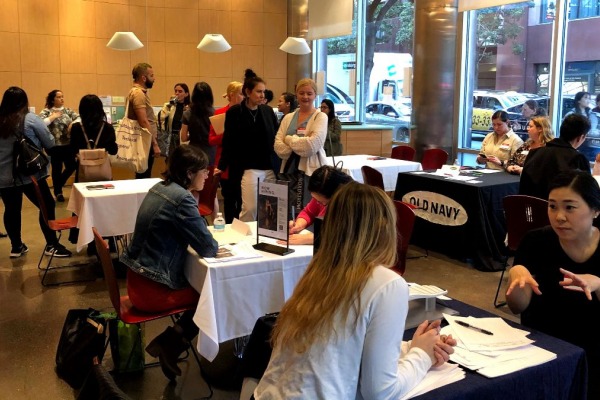 February 28, 2020
On Thursday, February 27th, CCSF held its bi-annual Fashion Career Fair.  The Fair was a collaborative effort between the Fashion Department and the Strong Workforce Program which was held at Downtown Center's Educated Palate Restaurant.  
The Fair's objective was to connect students with local employers and transfer schools. This connection provided students the opportunity to gain insight into the various career paths in design and merchandising, as well as current job openings. The Fair also gave employers a venue to recruit top talent and network with their peers.
 
There was over 65 students in attendance! Retail companies in attendance included Old Navy, Zara, Forever 21, Cole Han and resale store Crossroads Trading. The transfer schools included the Fashion Institute of Design and Merchandising and Academy of Art.
 
Both our employer partners and our students were very appreciative that we created this networking event. The next Fashion Career Fair will be held in the fall. Best news of all - the employers were very impressed with our students! 
iCal
2022-01-19 23:13:19
2022-01-19 23:13:19
Title
Description
Location
CCSF
info@kwallcompany.com
America/Los_Angeles
public