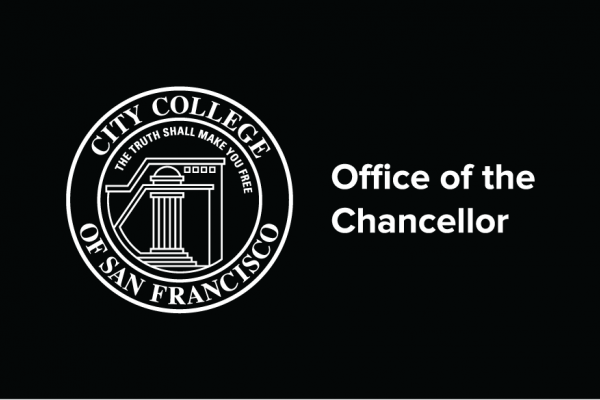 March 12, 2020
Dear City College Faculty, Classified Staff, Administrators and Students:
The most important thing is your health and safety.  I hope you and your families are well. 
We all feel deeply how we are in a very difficult moment of an unprecedented emergency.  We will come out of this together and it will all be okay.
I feel this way because I see how well you have responded and participated in the plan to take care of our students.  This truly is your finest hour and I thank you for it.
As we prepare to suspend both face-to-face classes and student services tonight until March 30, 2020, many plans have been implemented.
Over the week of March 23, faculty will be teaching online classes and working remotely to convert face-to-face classes to the online Canvas platform. Most staff members will be working remotely to develop student services process and run the operations of the College. Public Safety, Student Health Center employees and Facilities staff will continue to work onsite. Spring Break for most students and employees will be held March 23-29, 2020.
In order to keep you well-informed and help guide student, faculty and staff activities through March 20, we have developed a great deal of information that appears above, including the attached Building Access and Emergency Plan and updated FAQs. Please check the website for the latest updates beginning next week. 
Thank you and take good care,
Mark
Dr. Mark W. Rocha, Chancellor
City College of San Francisco
iCal
2020-09-26 02:38:56
2020-09-26 02:38:56
Title
Description
Location
CCSF
info@kwallcompany.com
America/Los_Angeles
public